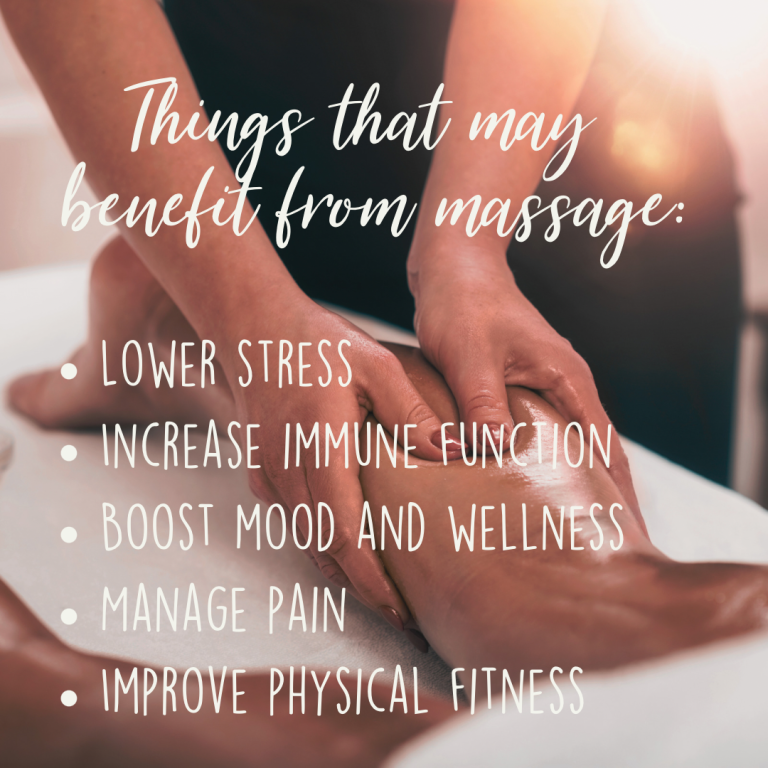 I offer several different modalities of massage, so I hope you will find the perfect treatment for you.
Holistic Massage ( 60 & 90 mins)
Holistic Massage express (30 mins)
Aromatherapy Massage (75 mins)
Lava shell Massage (60 mins)
"Holly is amazing and knowledgeable. I would highly reccomend. Can't wait for my next appointment. All I can say is thank you x "
What is a holistic massage?
A massage treatment, tailored to your individual needs.
From working on your back, neck and shoulders, to easing tension in your legs, arms or head. Wherever your aches and pains are presenting themselves, I will work with you to help ease the pain and leave you feeling relaxed. Holistic massage does NOT follow a routine. I may use a wide range of techniques (Soft tissue, positional release, tapotement, energy work) in your session, depending on what we think you need.
hOLISTIC MASSAGE (60 mins) // £40
A 60 minute appointment includes:
A pre-treatment consultation & agreeing treatment aims
A 45 – 50 minute massage
Aftercare advice, recommendations and stretches
Holistic Massage (90 MINS) // £60
A 90 minute appointment includes: 
A pre-treatment consultation & agreeing treatment aims 
A 75 – 80 minute massage 
Aftercare advice, recommendations and stretches 
*NEW* PERFECT FOR THOSE WHO ARE WORKING FROM HOME OR PUSHED FOR TIME // £25
30 minutes express holistic massage. A shorter massage treatment, in which you will arrive and leave (with the aim of feeling looser and calmer) in just 30 minutes. This is perfect for a lunch break from the desk or  a quicker treatment on the way home from work. 
£25. Add essential oils for just an additional £5. 
aromatherapy massage // £50
wHAT IS AROMATHERAPY MASSAGE?
Aromatherapy massage uses volatile aromatic plant essences, known as essential oils to help maintain wellbeing. Essential oils can be extracted from flowers, fruit, leaves or seeds depending on the plant.
Benefits of using essential oils include both physical and psychological effects. Simply inahing essential oils can affect mood and emotions via the brain's limbic system, known as the 'smell brain'.
Some essential oils contain analgesic (pain relieving) and anti-inflammatory therapeutic actions and therefore using these in a massage blend can help with aches and pains.
During the consultation at the studio, you will be given the opportunity to smell a variety of different essential oils, choosing your favourite aroma or blend to inhale during the treatment to encourage deep relaxation or to offer you a little 'pick me up'. We will also create a blend for you to be massaged with, depending on your desired treatment outcome.
Lava shell massage (THERMOTHERAPY) // £55
This unique, relaxing and luxurious treatment uses hot tiger clam lava  shells.  Staying hot for 10 times longer than a 'hot stone' the shells have been quick to become the most wanted heated massage tool due to their continual heat. I use the lava shells as extensions of my hands, allowing me to control heat and pressure. I aim to deliver a seamless massage of warmth and touch. Totally bespoke, every treatment is specific to the clients needs.  
The lava shells are heated using all natural and sustainable mineral energy technology. The breakthrough technology uses a powerful patented blend of magnesium, iron and salt that simply activates with water inside the clam shell causing a natural chemical reaction that produces heat in just a few minutes but lasts for the duration of your massage. 

The perfect treatment this winter to help you relax and release tension and ease pain. 
A 60 minute appointment includes: 
A pre-treatment consultation & agreeing treatment aims 
A 45 – 50 minute massage 
Aftercare advice & recommendations